The KCCS Group's ICT business operations are based on the following concept: "protect, link and leverage information to expand business for our customers." Not limited to the development, introduction, and maintenance of ICT, our comprehensive services offer a corporate management perspective that synchronizes ICT with our customers' business, based on the business management systems we have developed through our Amoeba Management System. Along with the technology, we propose ICT solutions that support our customers' management operations.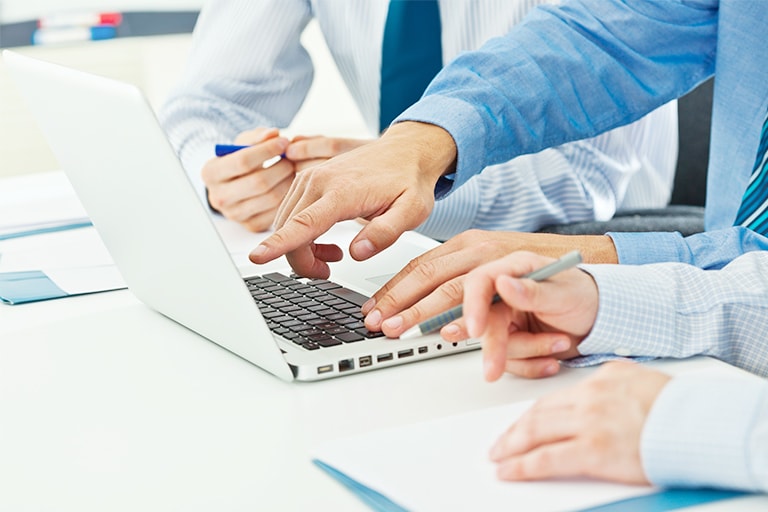 Systems Integration
The KCCS Group designs and builds information systems that contribute to the management of our customers' business. As well as sharing management-level policies and strategies for leveraging IT in corporate management and business operations, we work closely with our customers' workplaces to analyze their operations and define their requirements, and, after the systems are in place, provide operational instructions and ongoing support until the systems are firmly established.
Customized Systems Development (Enterprise Systems / Informational Systems)
From development of applications to support the systems to enterprise systems, informational systems, and basic control systems, we develop systems that are customized to our customers' needs in a range of technology areas.
Web-based operational systems
EC / Marketing systems
Account management / Authentication and billing / Invoicing systems
Smart device application development
The application of AI (Artificial Intelligence) to data analytics, image recognition / Detection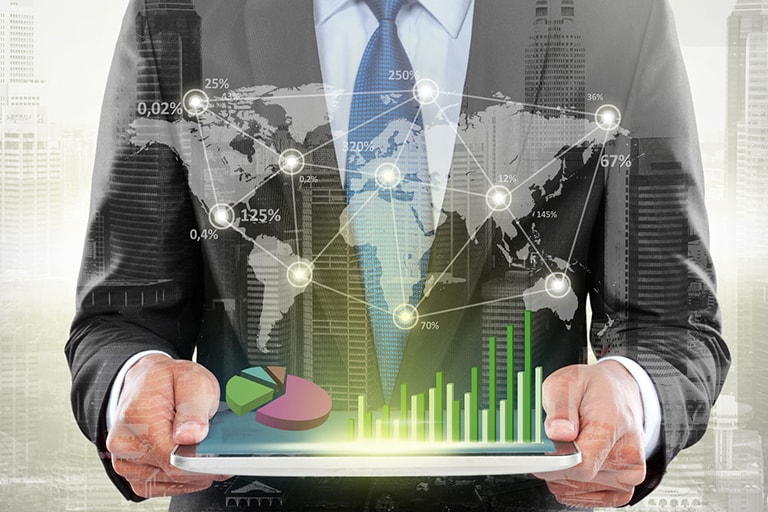 ERP / Business Management
We provide ERP solutions for total support from introduction support consulting to systems building and operation.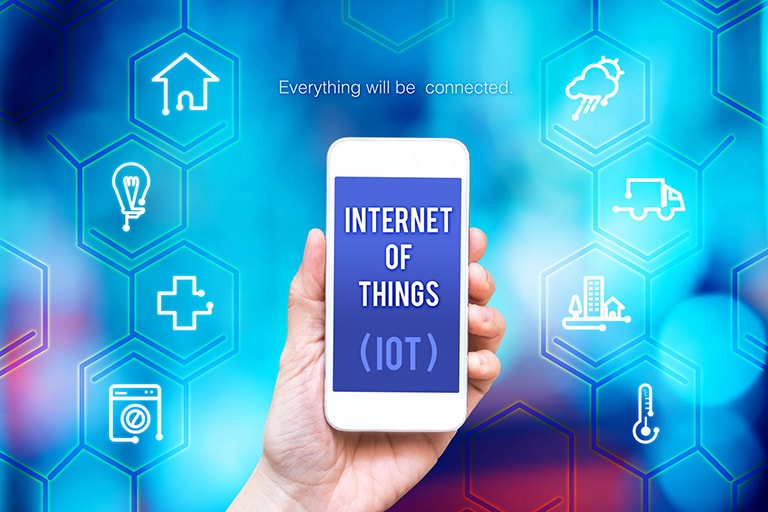 Education
Our one-stop education solutions expand the possibilities in education and learning and improve the efficiency of administrative processes. With solutions to a range of issues faced by public libraries, universities, research institutions and other education organizations, we help these organizations provide the best environments for lifelong learning.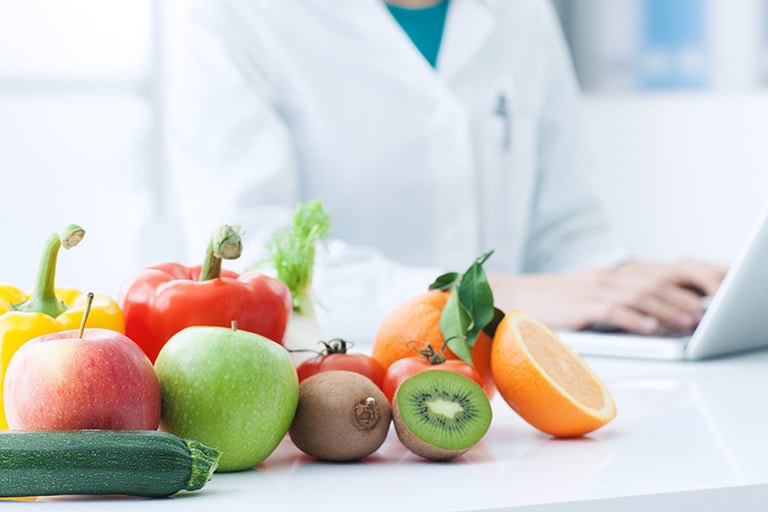 Healthcare
We propose total IT solutions to solve the issues faced by healthcare and nursing care facilities, contributing to better health and the improvement of healthcare quality.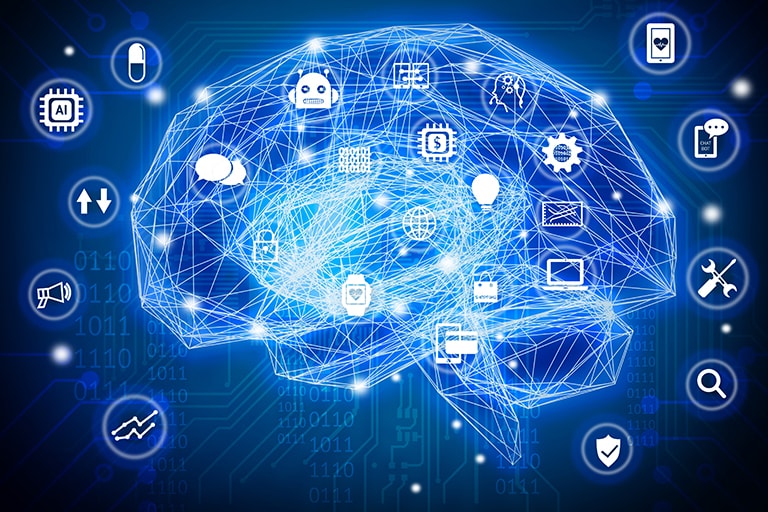 Security
Cyber attacks targeting confidential information, credit card data and other sensitive information, politically-motivated hacking activities, internal criminal acts targeting personal information - the internal and external threats companies face change on a day-to-day basis. These security risks are a company-wide problem. KCCS Group provides security solutions to counter these daily-changing risks.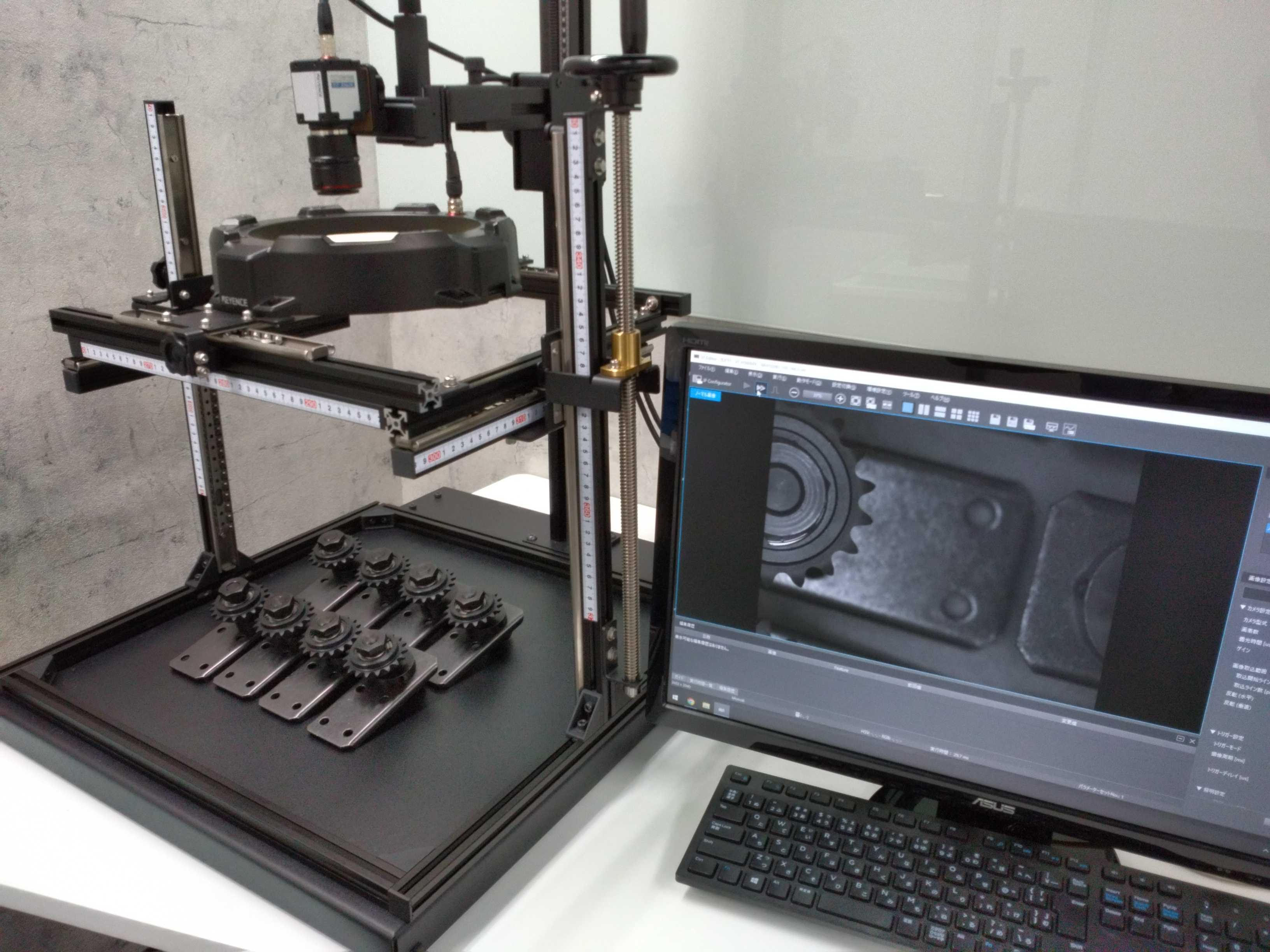 External Threats Measures
Vulnerability diagnostics services
WAF
Manipulation detection
IDS/IPS
Operation and monitoring
Internal Threats Measures
Detection of unknown threats (malware, unauthorized communications, etc.)
Network security integration management
Operation and monitoring
Smart Device Security Measures
Secure mobile access services
Smart device management
Infrastructure Solutions
We launched our data center operations in 1999. Utilizing the skills and technological expertise in design and construction cultivated in our work on our data center and mobile networks, we provide high-end cloud environments and closed networks for IoT / M2M, to support our customers' speedy business development and business continuity.
IoT / M2M & Mobile Telecommunications
We provide one-stop solutions tailored to our customers' business applications. These include mobile connections, IoT / M2M platforms, as well as operation, monitoring, and support. These solutions support the launch of our customers' IoT / M2M businesses.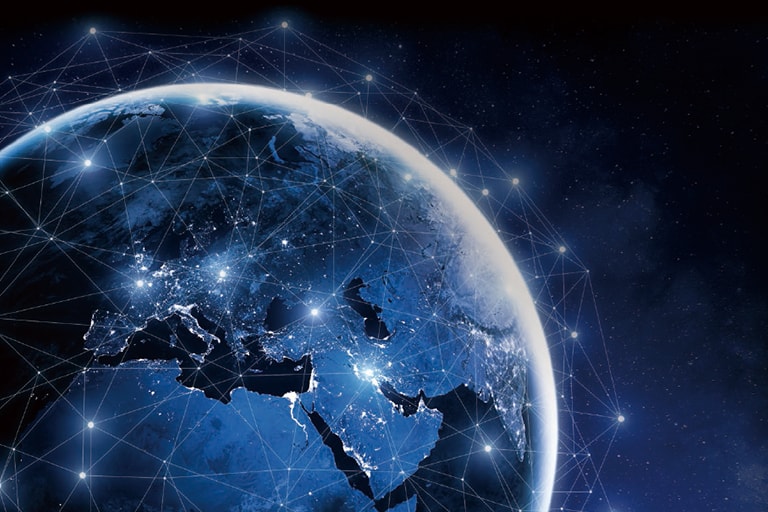 Cloud Services
We propose and build cloud environments that take into full account our customers' applications and data safety. They include private, public and hybrid environments.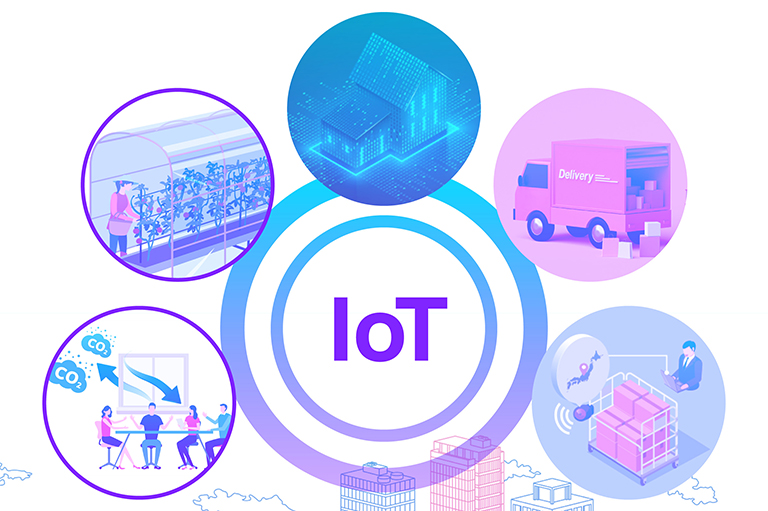 Data Center Services
We provide infrastructure construction and services tailored to our customers' operations and needs, including housing / hosting services from our own data center, and operation and monitoring services.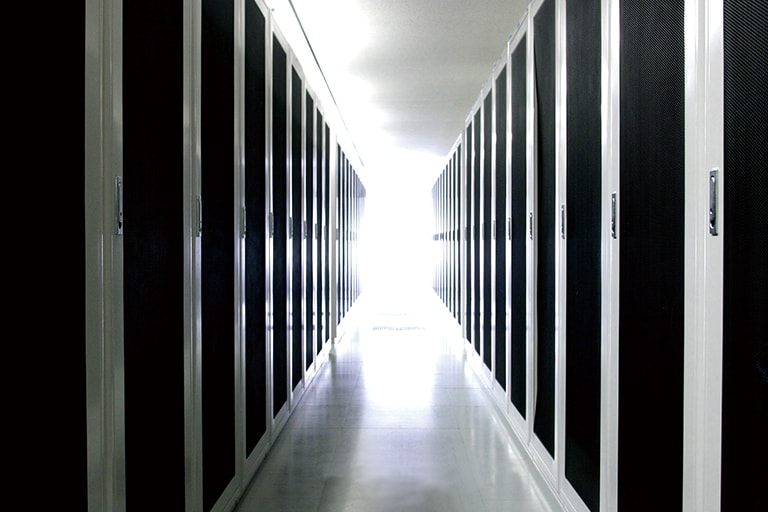 Network Construction
We support the comprehensive optimization of increasingly complex and diverse networks. We offer proposals for network construction to suit our customers from a vendor-neutral position, and support the construction of integrated IT infrastructure foundations.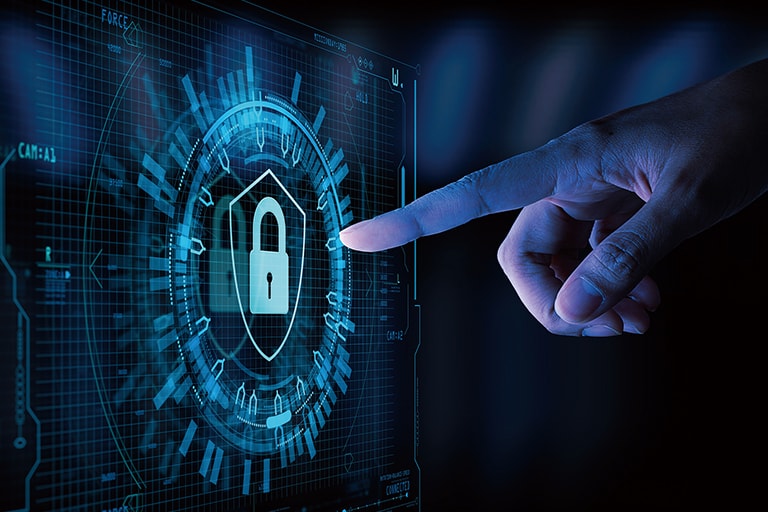 Operation and Maintenance (IT Management)
Based on the technological expertise and knowledge that has underpinned our provision of mission-critical services to telecommunication carriers, we provide operations and management of our customers' systems 24 hours a day, 365 days a year, chiefly from our IT Management Center.
Sigfox ― Global LPWA Network
These days the use of IoT has been rapidly expanding and LPWA (Low Power Wide Area) network having merits of energy efficiency and long range area coverage is drawing attention for the use of IoT.
LPWA network is wireless communication suitable for collecting data from sensors and measuring data, and it has been already used in many fields such as social infrastructure / environment / agriculture / logistics / healthcare mainly in Europe and such various solution is also expected in Japan.
KCCS develops the Sigfox, Global LPWA network, in Japan and by helping things to connect with each other, we contribute to create the safe and comfortable society.
Image Analytics Using Deep Learning
The evolution of artificial intelligence (AI) has made possible the analysis of unstructured data ( images / audio / text ) , something that has been difficult to achieve until now. With these technological innovations, things that once could be done only by humans can now be performed by machines, and this is prompting innovations in a wide range of industries.
KCCS has established an AI professional section and now offers "Labellio," a cloud-based Web service that can produce original image recognition models through deep learning. The research center is engaged in the development of state-of-the-art image analysis technology, including object recognition, facial recognition, traffic route analysis, and behavioral recognition.
Digital Marketing
The maximization of marketing ROI (Return On Investment) requires the efficient analysis of Big Data, and ongoing implementation of marketing strategies that understand the behavioral characteristics of consumers. At KCCS, leveraging information and communication technology and data science capabilities we have cultivated over many years, we have rolled out a digital marketing solution called "KANADE."
Under the concept of "Empower your marketing communication," we provide demand-side platforms (DSP) and the like to support companies with their marketing strategies.
Next Generation Education Services
With the concept of "cultivating businesspeople who have an appeal that transcends cultural differences and who can operate globally", we are offering education services for companies and individual businesspeople.
Through the provision of human resources development content revolving around the liberal arts, and an online learning platform, our programs nurture multi-faceted decision-making abilities, and contribute to the development of global personnel of the future who can survive and thrive in the increasingly diverse global community.