Telecommunications Engineering
Communication is the starting point of the KCCS Group. Our Telecommunications Engineering business is involved in creating social communication infrastructure. KCCS uses value-added services resulting from our design, construction, and maintenance systems that cover all of Japan, and the synergy created between our Telecommunications Engineering and ICT business domains. This allows us to create and operate in a diversified social communication infrastructure.
Construction of Wireless Infrastructure for Telecommunications Carriers
KCCS provides a one-stop solution covering everything from radio zone design, based on mobile base station area simulation and optimization, negotiations and construction through to radio tuning and post-commissioning operation and maintenance.
Furthermore, we have expanded our services to include logistics designed for batch procurement of parts and base station setup. This allows us to accurately respond to the needs of telecommunications carriers and provide a full turnkey engineering service.
Radio zone design (area simulation and optimization)
Mobile base station construction
Base station inspection by registered inspectors
Operation and maintenance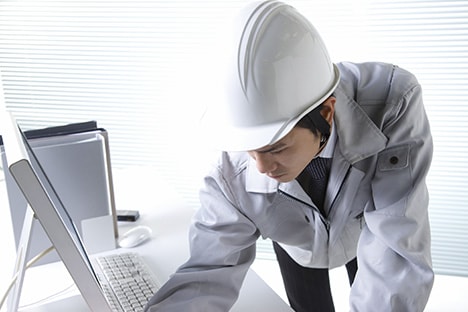 Core Network Construction for Telecommunications Carriers
The core networks that control the base stations and services are becoming increasingly sophisticated. This is to cope with the increase in traffic caused by the popularization of smart phones and with the 5th-generation mobile telecommunications system (5G). KCCS uses the technological expertise in areas such as virtualization and cloud construction cultivated in our ICT business domain to support the construction of core networks, such as NFV*1 and SDN*2, for telecommunications carriers.
*1

NFV : Network Functions Virtualization

*2

SDN : Software-Defined Networking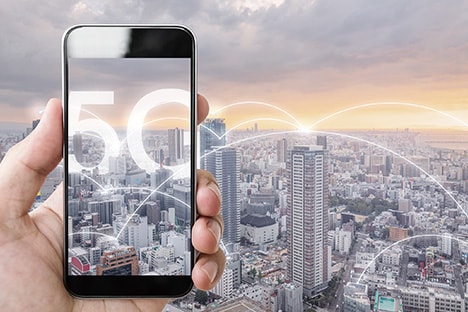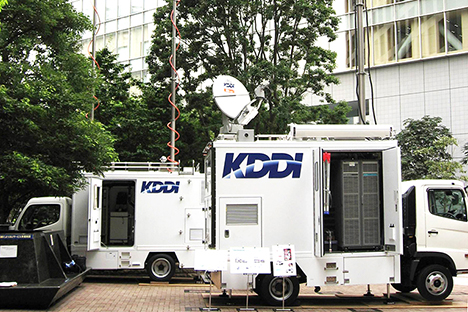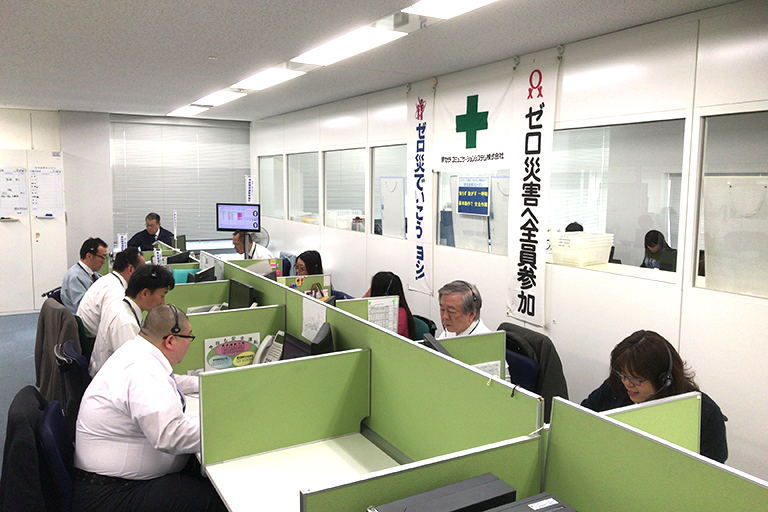 Safety and Quality Control - Building customer trust -
In order to ensure safety and quality control, two elements that serve as the core of our Telecommunications Engineering business, KCCS has established a Safety and Quality Control Center that is active 24 hours a day, 365 days a year. It provides thorough safety control by communicating with staff at construction locations and providing alerts.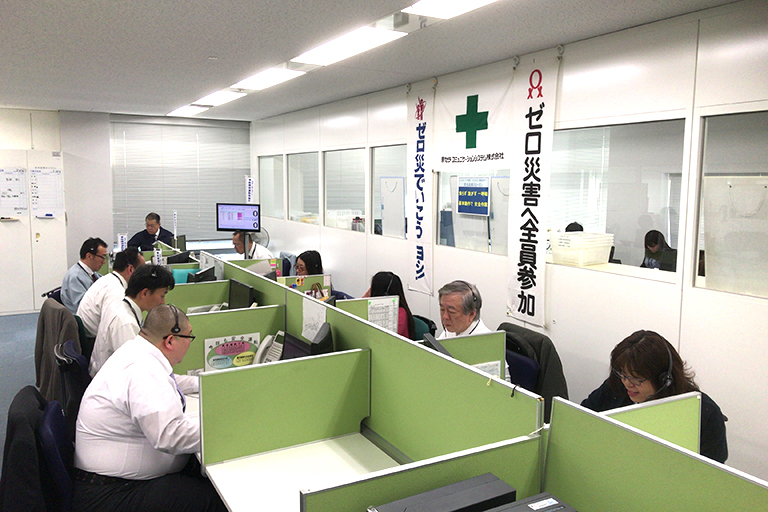 Partnerships - An engineering group contributing to society -
The KCCS Group has created and manages the KCCS Group Partnerships Association, the aims of which are to achieve mutual business development with companies and members throughout Japan and to ensure construction safety. Close cooperation among members is emphasized, in areas such as continuous skill improvement of engineers. (318 companies covering all of Japan. *As of May 2017)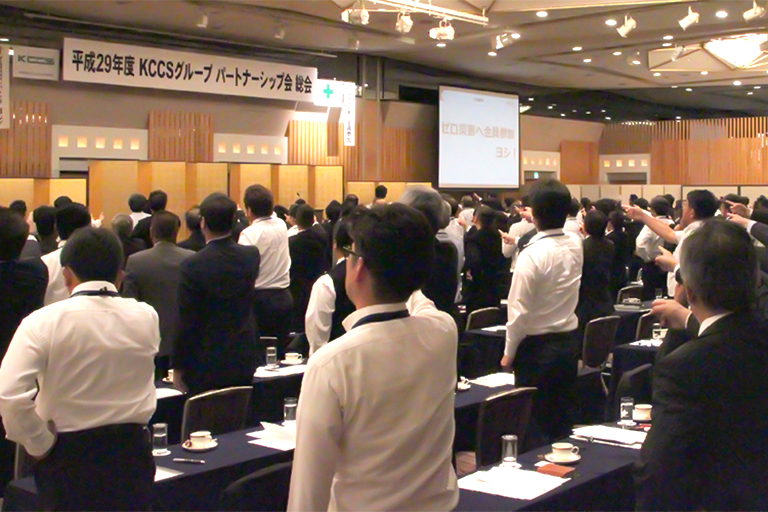 Establishment of Information and Communications Foundations
We are engaged in integration, which includes the creation and utilization of community networks, specifically network design, construction, operation, and maintenance, and the provision of services for local residents through the synergy with our ICT business domain.
Hybrid (Fiber-Optic + Wireless) Broadband Network Construction
We build community-based ICT infrastructure, through the creation of hybrid networks using fiber-optic and wireless circuits.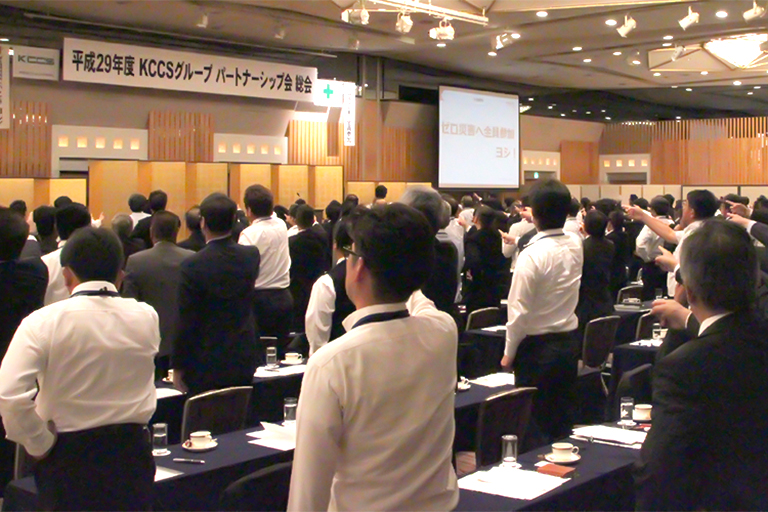 Tourism / Disaster-Preparedness Wi-Fi Stations & Portable Wi-Fi Stations
Tourism / Disaster-Preparedness Wi-Fi Stations are public wireless LAN systems that broadcast tourism information and ensure a means of communication at times of disaster. We provide portable systems that are compact and easy to assemble, creating Wi-Fi hotspots in a variety of locations.
IP Notification Systems
These are systems that support the distribution of disaster-preparedness information and government information and the sharing of community information. They come with functions for text- and image-based information distribution, mass distribution of audio, and video-sharing, and can be used for the enhancement of communications.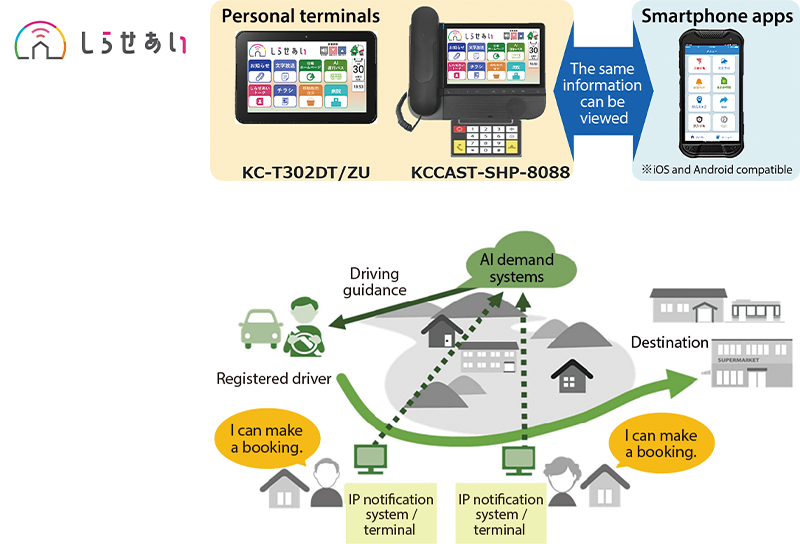 The City of Akitakata in Hiroshima Prefecture and Kawanehoncho in Haibara District of Shizuoka Prefecture built combined fiber-optic / wireless ICT foundations, and in each home in their respective municipalities, they installed our IP Notification Systems as an alternative to wireless multicast receivers.
These IP Notification Systems are used not only for emergency notifications at times of disaster, but also in normal times to broadcast local information and information from the local government.
Chugoku BroadBand Service Inc. provides Akitakata City with prompt, high-quality community-based operational services and Internet connection services, while Tokai BroadBand Service Inc. does the same for Kawanehoncho.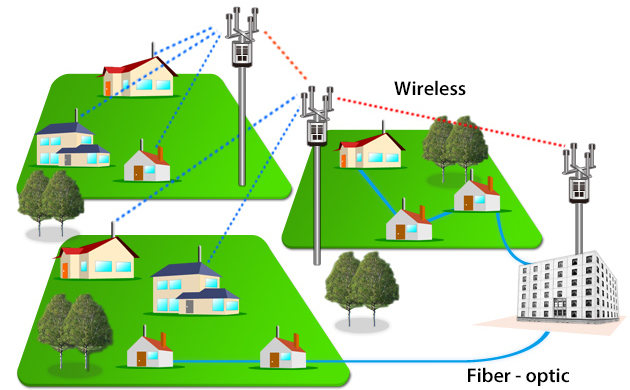 Solutions for Broadcasters
Emergency Cable Television Restoration and Reinforcement Wireless System
We offer Wireless Link 23G, a small, light-weight emergency cable television restoration and reinforcement wireless system that uses frequencies in the 23GHz band.
Measures to Counter Poor Reception and Disruption of Terrestrial Digital Broadcasts
We conduct surveys of terrestrial digital broadcasting and satellite broadcasting reception, broadcast interference surveys, and measures to counter poor reception.