We create synergy which supports communication
between People and Information, Businesses, and Society
We operate in the following four business domains : ICT (Information and Communication Technology), Telecommunications Engineering, Environment and Energy Engineering, and Management Consulting. Our business operations are based on Kyocera's unique Amoeba Management System. We create communication systems that leverage the synergy between our business domains and group companies. This contributes to business solutions as well as to social growth and development.

ICT
The KCCS Group's ICT business operations are based on the following concept: "protect, link and leverage information to expand business for our customers." Not limited to the development, introduction, and maintenance of ICT, our comprehensive services offer a corporate management perspective that synchronizes ICT with our customers' business, based on the business management systems we have developed through our Amoeba Management System. Along with the technology, we propose ICT solutions that support our customers' management operations.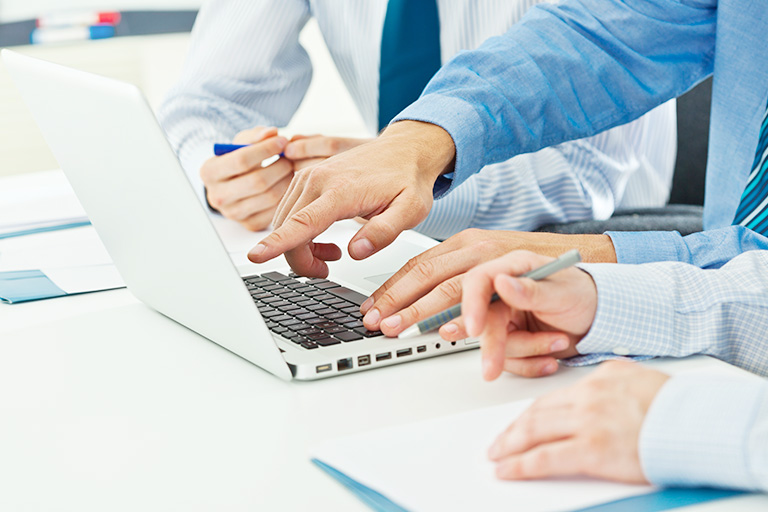 Telecommunications Engineering
Communication is the starting point of the KCCS Group. Our Telecommunications Engineering business is involved in creating social communication infrastructure. KCCS uses value-added services resulting from our design, construction, and maintenance systems that cover all of Japan, and the synergy created between our Telecommunications Engineering and ICT business domains. This allows us to create and operate in a diversified social communication infrastructure.
Environment and Energy Engineering
The synergy created between the Telecommunications Engineering and ICT business domains allows for the creation of solar power generating systems, electricity storage systems, and other similar systems designed with both ecology and economy in mind. We are in tune with the shift towards society's future energy solutions. We contribute to the creation of a society that leverages natural energy to co-exist with the environment.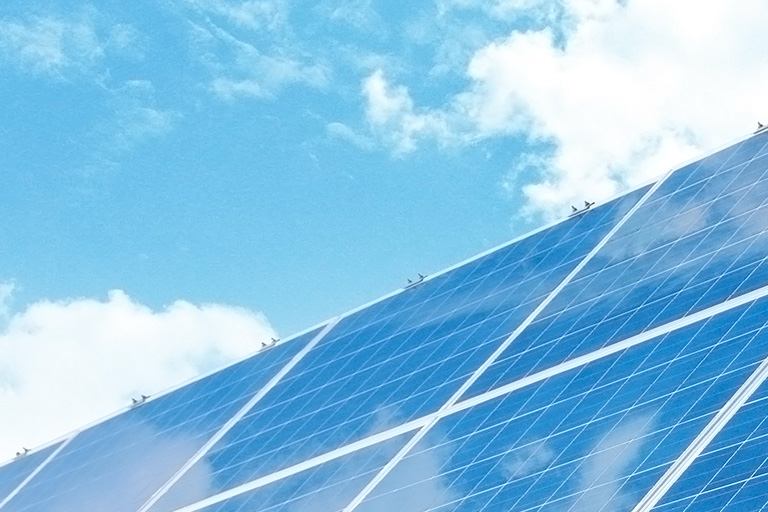 Management Consulting
The founder of Kyocera, Kazuo Inamori, developed a unique management system, known as "the Amoeba Management System" through real-life experience. It is a practical and universal business management method that provides companies with strong support in a turbulent business environment. It has been introduced not only in the manufacturing industry, but also in the wholesale, retail and services industries, as well as healthcare and nursing care business, and by start-ups.
Japan Airlines introduced it in 2011, and has had great success in improving its business management. With consulting based on the Amoeba Management System, fused with ICT, we support our customers' "corporate innovation".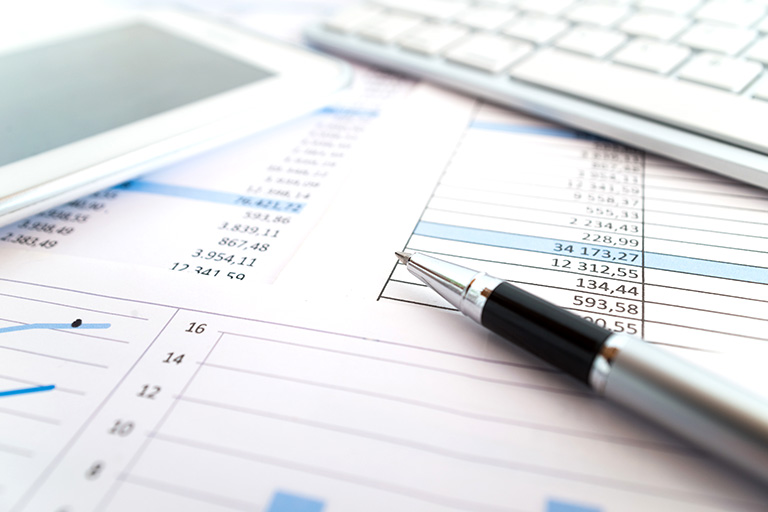 Research & Development
We have been developing new products and services associated with existing businesses in each domain. We engage in research of unique basic, new and applied technologies in order to create synergies with them. And through those products and services, we also aim to contribute to the advancement of society and humankind.