Environment and Energy Engineering
The synergy created between the Telecommunications Engineering and ICT business domains allows for the creation of solar power generating systems, electricity storage systems, and other similar systems designed with both ecology and economy in mind. We are in tune with the shift towards society's future energy solutions. We contribute to the creation of a society that leverages natural energy to co-exist with the environment.
Solar Power Generating Systems
We offer one-stop solutions for the development of solar power generating systems for public and commercial use, including mega solar power systems, from design, procurement and construction to operation and maintenance. Based on our experience and technological expertise in the electricity and construction businesses, we have a proven track record in the design and construction of many mega solar power generation systems, including factory roof installations and floating installations.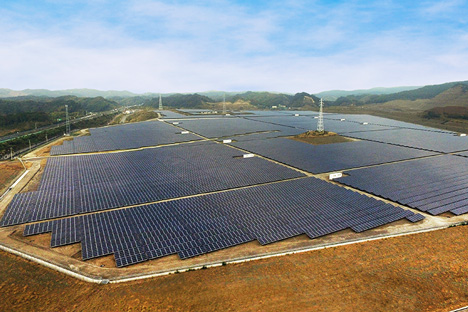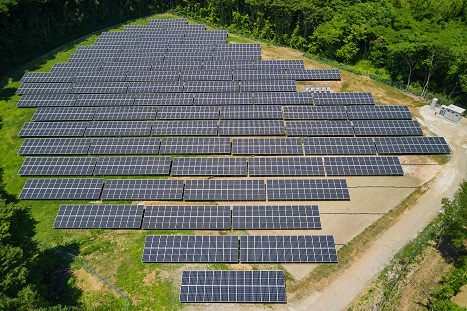 Charging Equipment for Rechargeable Batteries / Electric Vehicle (EV) Batteries
We install and maintain charging stations for electricity storage systems and electric vehicle (EV) batteries. By linking rechargeable battery systems and solar power generating systems together, they become an emergency power source in times of disaster. We propose solutions to meet our customers' requirements, including EV charging stations that combine solar power generating systems, electricity storage systems, and charging equipment, and the construction of energy self-sufficiency facilities that combine solar power generating systems and electricity storage systems.