Environment and Energy Engineering
Our Environment and Energy Engineering business combines the achievements of Kyocera Solar Corporation (integrated in April 2020) in solar power generation business, together with the know-how of the Kyocera Communication Systems' engineering business. We can provide a one-stop service to give our clients peace of mind. Our services range from proposals for residential and public / industrial solar power generation systems, to after-sales maintenance. We are actively expanding our renewable energy businesses (that include not only solar power generation) to help contribute to the creation of a society in harmony with the natural environment.
Solar Power Generating Systems
We provide one-stop support for the design, procurement, construction, operation and maintenance of public and industrial solar power generation systems, including mega solar power plants. With our experience and technical capabilities in both electrical and construction work, we have a track record of building many solar power plants, such as ones on the roofs of factories or on water, and the design and fabrication of solar systems for PPAs.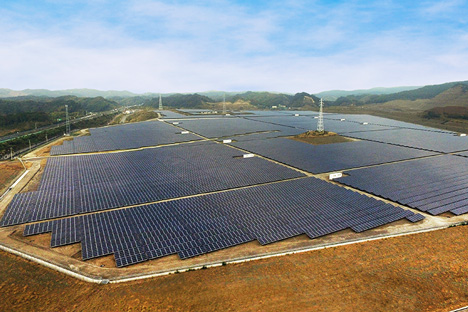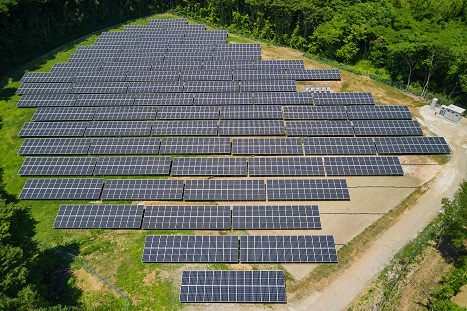 O&M (Operations and Maintenance) Services
To prevent unexpected power generation losses at solar power plants, we provide operation and maintenance services that perform constant monitoring, maintenance planning, periodic inspections, and facility management. (No. of O&M agreements: 401. PV capacity of 937 MW as of June 2021.) We support power generation by making full use of our wide range of services such as 24-hour monitoring, our emergency response call center, and our nationwide maintenance network.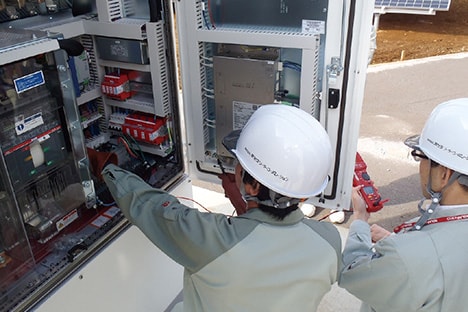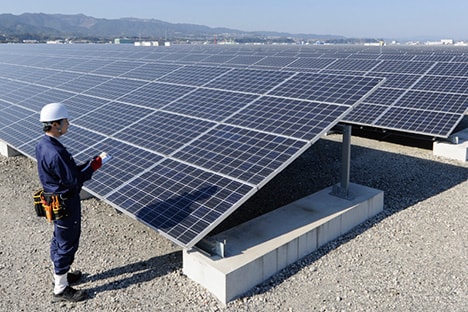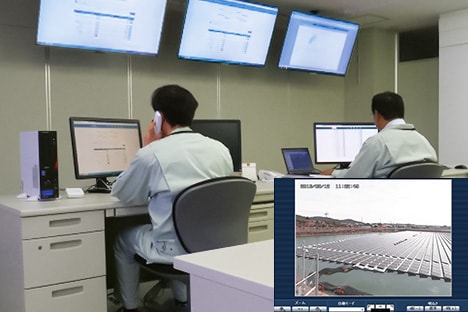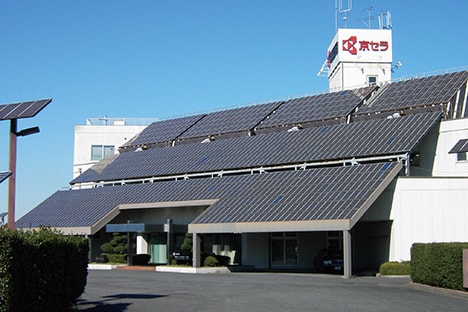 100% Renewable Energy Zero-Emission Data Centers
In recent years Japan's energy mix has come under review. The movement to make renewable forms of energy the mainstay of Japan's energy needs is gaining ground. Kyocera Communication Systems plans to open our "100% Renewable Energy Zero Emission Data Center" in Ishikari, Hokkaido. Through this project, we aim to contribute to the spread of renewable energy, help the global environment, and stimulate regional revitalization by creating employment opportunities for engineers.
Start of Operation of Solar Power Plant Built in Khovd Province, Mongolia
KCCS constructed the first solar power plant in the western region of Mongolia in Myangad County, Khovd Province, Mongolia, and the plant started operations on May 23, 2022. The western region of Mongolia previously relied on imports for most of its electricity, but with the construction of this power plant, about 10 MW (equivalent to the electricity used by 8,000 households) of electricity will be generated per year, equivalent to about 10% of the total energy consumption of the western region of Mongolia.